Meeting Room & Boardroom Hire in Hastings, NZ
Book Your Next Meeting at City Space! From only $29/hour! Call Scott on 022 394 0346
A perfect place for meeting and collaboration in the heart of Hastings. Are you looking for a meeting room for hire? Whether it be a boardroom for a presentation, or a private meeting space for a catch up. We have the best prices in Hawkes Bay.
CitySpace on Heretaunga Street is a great place to find meeting and conference rooms for hire on a short-term or long term basis. Our meeting spaces can be booked by the hour or day.
Making a great first impression with a prospective client or team member is super important. However, many professionals hold these types of meetings in coffee shops, where professionalism and privacy is lacking.
The good news? coffee shop meetings can now be a thing of the past with CitySpace! Our venue has private boardrooms that offer the perfect setting for that important upcoming meeting. Book your meeting room today, call 022 394 0346
We have the best boardrooms and meeting rooms for hire in Hastings, Hawkes Bay.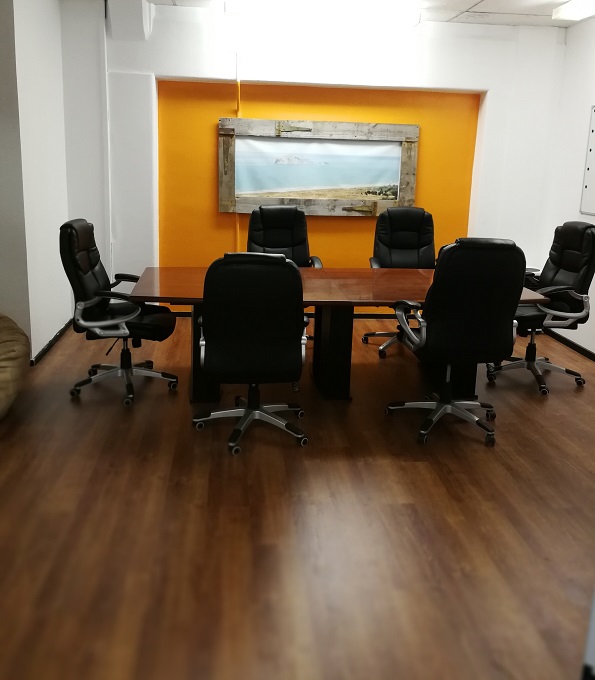 Hold a Meeting (In Private!) at City Space
Whether you need to rent a private boardroom for an hour, a day or more, City Space can provide the solution!
Our two private boardrooms are unlike your typical, boring meeting rooms! Decorated using a vibrant, funky feel, you can enjoy fast Wi-Fi as well as access to projector and phone services.
Thirsty? Unlimited coffee, tea and water are provided – as well as access to our games room and kitchen and lounge facilities. Plus, if you need space to work following your meeting, take advantage of our hot desks or private offices!
Our Convenient Central Hastings Location
Want to step outside before or after your meeting to visit a shop, restaurant or bar? Our convenient location makes it easy! Centrally located in Heretaunga Street East in downtown Hastings, City Space is only a few steps away from anything you need.
Affordable Meeting Room Rental Costs
We understand how challenging it can be to manage a business as an entrepreneur or start-up. That's why we keep our meeting room rentals affordably priced!
For only $29, hold a one-hour meeting in one of our spacious boardrooms.
Are you in need of a boardroom rental for a day or longer? Inquire about our affordable rates!
An amazing atmosphere that inspires creativity – Impress your guests with a modern and funky room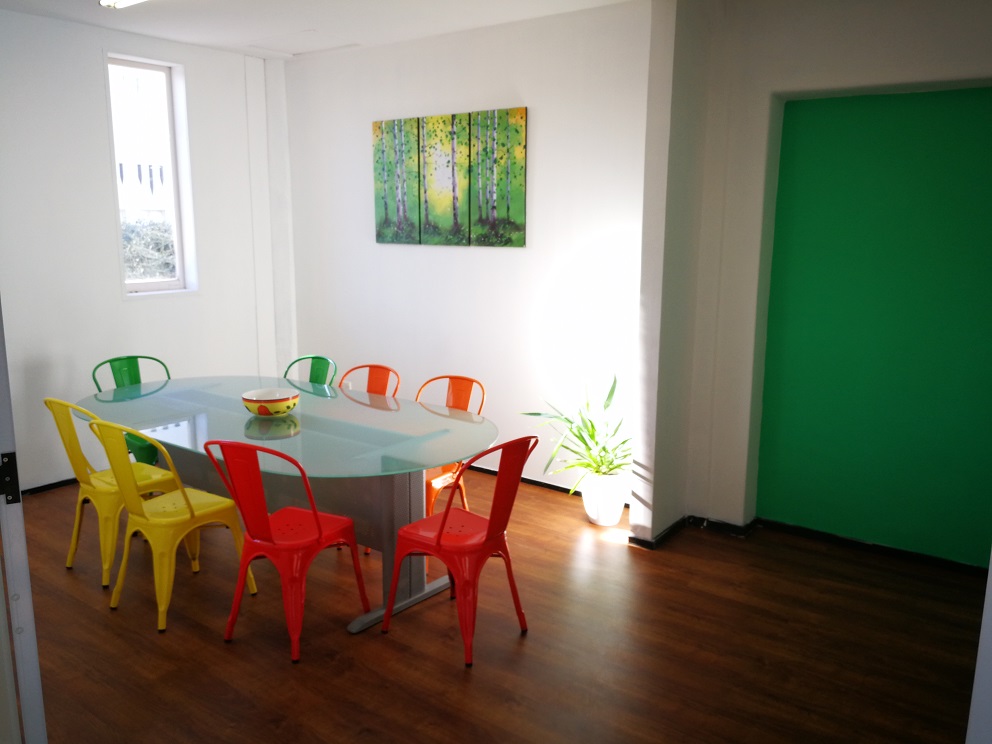 Our meeting rooms in Hastings provide the perfect location for brainstorming with colleagues, impress clients, or hold productive training sessions.
From the minute you step inside City Space's inviting, bright open concept office space, you'll feel welcomed. Our community of entrepreneurs are more than willing to network and to inspire collaboration, productivity and creativity with you.
Learn more about our amazing boardroom facilities today!
CitySpace also Offers:
Private Office Spaces:
Perfect place to focus, thrive and grow, while we take care of all the details. Prices from $599 per month without any contracts
Be part of a vibrant coworking community with dedicated desk or hot-desking options. Pricing from $99 per month or $29 per day for a hot desk
Meeting Rooms:
Professional and private boardrooms rooms for your next brainstorming session, interview or a pitch, wherever you need it call Scott on 022 394 0346