3 Ways Co-Working Spaces Help Hawkes Bay Businesses Grow
Expanding by over 200 percent over the past five years, co-working spaces are quickly becoming the best option for entrepreneurs and start-ups.
Not only do they instill an amazing work atmosphere, but they help fellow business professionals achieve their goals. Here's how Hawkes Bay's co-working spaces accomplish that:
CoWorking Spaces Create A Collaborative Work Environment
Traditional, stuffy office spaces are a thing of the past when you experience co-working!
Want some advice about a business move? Simply ask one of the other likeminded professionals in the co-working space.
Besides providing networking opportunities, being surrounded by a variety of professionals helps create a collaborative atmosphere. Everyone works on their own goals within a collaborative environment to become successful!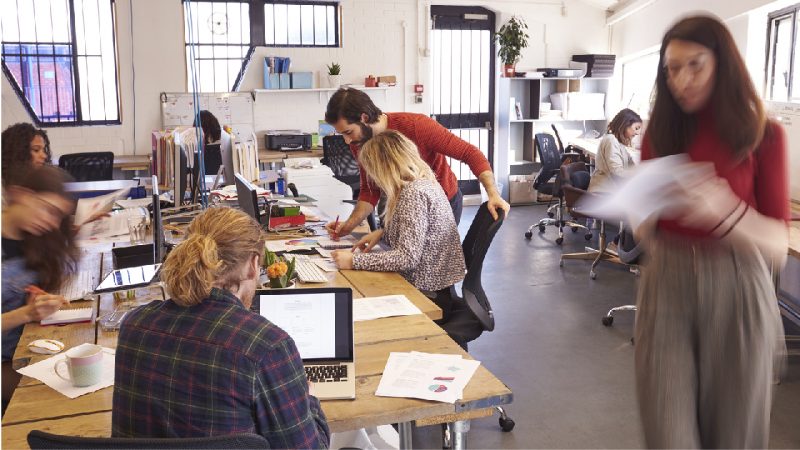 CoWorking Spaces Provide Networking Opportunities
Need assistance with a special project? Have some work you want to outsource? In a co-working space, you don't have to look far for another expert!
From accountants to copywriters, photographers to programmers, you'll enjoy a variety of professionals within only a few steps!
Co-Working Spaces Provide a Supportive Environment
One of the best ways for a business to become successful is if the people running it are a part of an engaging, supportive environment.
And co-working spaces provide that – and more!
According to a recent report from Allwork, 84% of people who use co-working spaces are more engaged and motivated. Even better? Almost all respondents reported being happier in their new workplace situation.
Co-working spaces are anything like your traditional office space. Say goodbye to office gossip and politics, competitive teammates and demanding bosses. Say hello to a workplace that instills collaboration, creativity and productiveness. Become immersed in an environment that will help your Hawkes Bay business grow!
At City Space, one of the largest co-working spaces in Hawkes Bay, we have a community of like-minded professionals.
Our community works together in a productive environment that is highly conducive to growing a successful business.
Contact us today to learn more about our co-working space! Call 022 394 0346