Are you a business owner or entrepreneur in Havelock North, looking for a more flexible, affordable office space solution? If so, we have the answer!
Hawkes Bay's newest and largest co-working and shared office space, City Space, provides the office solution you've been looking for! Offering all-inclusive pricing with only monthly memberships, City Space enables you to run your business more efficiently.
City Space Offers You More, For Less!
Besides being much more affordable than most other Havelock North office locations, City Space offers numerous amenities that you won't find in a typical office space.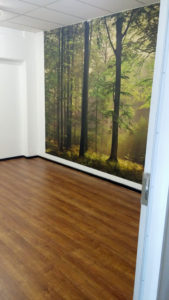 All our membership packages include fast Wi-Fi, access to a beautiful kitchen and lounge area and unlimited tea and coffee. Need access to a conference or media room? Inquire about our affordable rental options!
City Space's prime location on Heretaunga Street East keeps you steps away from pubs, shops and restaurants. With lots of free parking available, there truly are no hidden costs!
Expand Your Business by Networking
Not interested in having your own private office? At City Space, co-working spaces begin at only $299 monthly – super affordable when compared to $600+ monthly at other co-working locations!
Besides the cost-savings that co-working affords, the networking opportunities are unbelievable!
Escape Havelock North's Expensive Office Rentals – Come to City Space!
At City Space, we know firsthand how expensive office rental space can be in Havelock North. One of our current members – a small business owner – was previously paying $1,300 monthly, plus expenses for an office located there! Compare that to only $599 monthly for a private office at City Space, and the savings can truly add up for you!
Enjoy the Savings at City Space!
Escape Havelock North's expensive office rental spaces. Instead, come to Hastings and enjoy City Space's flexible, affordable office solutions!
Contact us today for more details about our membership options, starting at only $29 per day for a hot desk!