City Space offers a unique alternative for companies seeking an affordable office space solution in Hastings. With its central location on Heretaunga Street East, City Space has something to suit everyone – all with flexible, all-inclusive pricing!
Pricing Starting from Only $599/month.
That's a secure, lockable office with the advantage of being in a co-working environment. Pay only month to month, not long term leases here! Call us to check it out: 022 394 0346 or email scott@cityspace.co.nz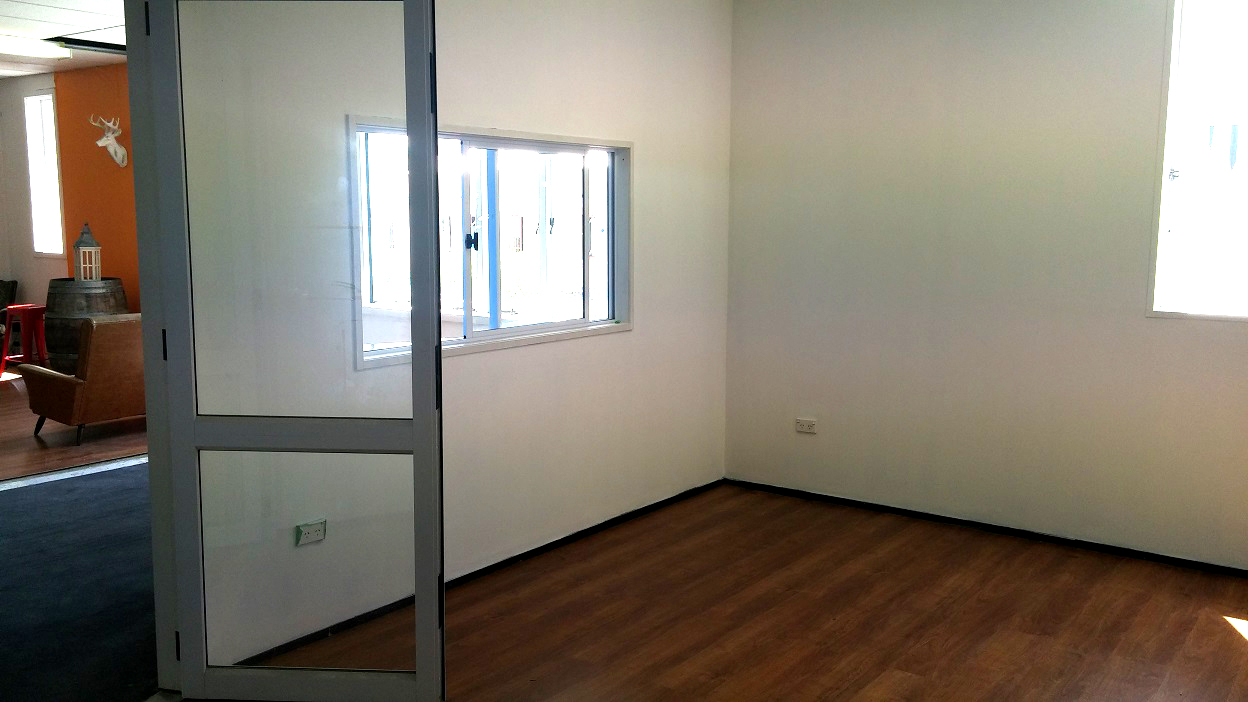 Finally! An Office Space Solution in Central Hastings that is Truly Affordable
We know firsthand how expensive traditional office spaces are throughout Hastings, which is why we wanted to create something better. Something more affordable, yet offers more than the average Hastings office. And so City Space was born!
Whether you choose a private office or an open concept co-working space, City Space members enjoy affordable, all-inclusive pricing that you can't find anywhere else. By sharing the cost of office amenities with other members, we are able to offer the best in membership options.
For only $29 a day, get a hot desk in our sunny, communal area that has fast Wi-fi. Enjoy limitless coffee and tea and access to our kitchen and games room.
Need a desk for a longer length of time? If so, ask about our weekly rates – where you pay for three days only, and get access to the rest of the week for free!
Conference Room Facilities Available at City Space in Hastings
At City Space, we have large meeting and conference rooms available for those important client or staff meetings.
Besides offering Wi-fi, projector and phone access, our conference and meeting room rates include catered snacks and beverages, too! For only $149 for up to three hours, City Space offers the best place to go for meetings in Hastings!
Amenities Galore!
Based out of a historic art deco building, City Space offers an amazing space meant to inspire collaboration, productivity and creativity!
City Space users enjoy access to a gym, kitchen and huge lounge room featuring bean bag chairs, sofas and a pool table! Located nearby to night markets, shops, pubs and restaurants, there is plenty of free parking – with paid parking options available, too.
At City Space, enjoy more – for less!
Countless Networking Opportunities Available
City Space encourages a collegial environment that you'd be hard-pressed to find anywhere else! Being surrounded by other likeminded entrepreneurs presents countless networking opportunities.
Looking to expand your business' marketing efforts? Be sure to ask about the opportunity to list your business on City Space's business listings page!
Book an On-Site Tour Today!
For an affordable and flexible office solution in Hastings, look no further than City Space!
Contact us today to learn more about our affordable membership options, or to book a personal tour of our office space. scott@cityspace.co.nz or phone 022 394 0346