Cheap Hot Desks in Hastings, Hawkes Bay.
Looking for an economical, collaborative work solution that is available at a daily rate?
Look no further: Grab a hot desk at City Space in Hastings! $29 will get you all the amenities, and hang out with like-minded people. Easy access from Havelock North and Napier.
The History of Hot Desking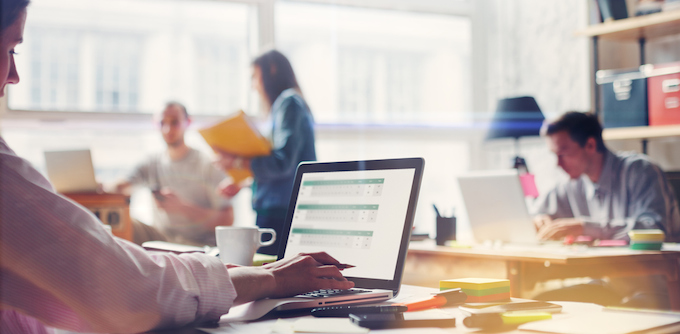 "Hot desking" is a term applied to a work environment where workers share desks with each other rather than having their own, independent work station. Hot desking is not a new concept. In fact, it's been used by companies since the late 80s and early 90s. The term itself is thought to have come from the naval term "hot racking," when sailors on various
shifts shared the same bunks. Lucky for you, City Space has brought this concept to Hawke's Bay! Including Hastings, Havelock North and Napier.
A Work Solution that Saves on Overhead Costs! For a company looking to drastically reduce overhead costs, hot desking can provide the solution! In some cases, utilizing hot desking at your workplace can create cost savings of up to 30%! Besides saving on energy and resources, waste will also decrease when office facilities are shared by multiple employees.
Great for Out-of-Office Employees!
Sharing a workstation with others is an effective solution for companies that have staff who are not always working at the same time. Does your Hastings organization have staff that work various shifts and aren't always in the office at the same time? Or, do you have employees who will be going on the road completing sales calls regularly and require a desk only when they're in town? If so, City Space can provide the answer with their hot desking options. With our flexible memberships, pay for desks only when your business requires the space, only $29 per day!
Benefits of Hot Desking
Hot desking spaces are found in open work environments, which helps instill collaboration amongst employees. Sitting near different people every day eliminates the redundancy of working at the same desk every day as found in typical office environments. In addition, hot desking not only increases socializing and networking opportunities, but it also creates more energy and creativity in the workplace. Experience the buzz in the air the moment you check out the hot desking options at City Space! Schedule a tour at Hastings' newest and biggest hot desking location today!
Experience City Space Today!
Check out what hot desking is all about by coming by City Space today! City Space's central location and affordable, flexible membership options make hot desking a work solution you will want to consider! Call us today to find out more details about the best hot desk options available in Hastings, Havelock North and Napier!