What is a Coworking Space?
Many independent professionals experience isolation and a lack of creative energy when working on their own (normally in a home-based office). Worries about running out of coffee, printer ink and fluctuating electricity prices fall on their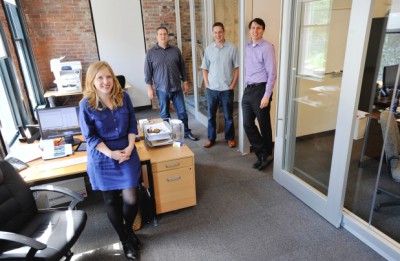 shoulders, as well as a lack of motivation when not being surrounded by other professionals. Entering the world of shared
offices, also known as coworking spaces, eliminates all those worries and instead, offers plenty of benefits! Collaboration and networking opportunities abound and creative, energetic juices flow in shared office spaces! All-inclusive membership packages, with no long-term lease commitment, take the worry out of the cost associated with an office location. A lack of traditional office politics is present and amenities are offered which could include a kitchen, lounge area and refreshments.
Who Uses Coworking Spaces?
A shared office space is the best solution for many different professionals, including:
freelancers and professionals who feel isolated when working from home, or want to separate their work life from their home life;
travelers who require a work location while working away from home;
workers who are accustomed to conventional office space, looking for a space that inspires their work;
small organizations looking for a cost-effective, flexible office solution for their workers;
corporations looking for additional short-term space for teams working on projects, and
entrepreneurs looking for a space that can grow with their business' needs.
City Space Presents a Shared Office Solution!
Coworking spaces really do present the solution for many different types of professionals. Come see for yourself how a coworking space can become the best office solution for your needs. Visit City Space, Hastings biggest and newest shared offices, to see for yourself the many benefits of coworking!
Contact us today on 0279294707