Have you been looking for a great place to live and work? If so, Hastings may be just what you've been looking for. Come to Hastings and enjoy an excellent climate, great opportunities for businesses and a healthy, active lifestyle for you and your family!
Hastings: The Heart of Haw
kes Bay, Hastings is located about 18 kilometres inland of the coastal city of Napier on the North Island of New Zealand. The two cities combined are often called "The Twin Cities" and are home to just over 130,000 people. Residents enjoy an oceanic climate, over 2,200 sunshine hours every year and less than 800 mm in rainfall. Although winter days can be quite cool because of regular frosts, they are also bright and sunny. During summer, Hastings' residents enjoy frequent temperatures in the low 30 °C's (90 °F) as well as a nice breeze from the surrounding water.
Being Active is Easy in Hastings!
With all Hastings has to offer, leading a fun, healthy, active lifestyle is easy when you live in this city! The par 71 world famous Cape Kidnappers Golf Course is great for those looking for a challenging round of golf. For hikers and bikers,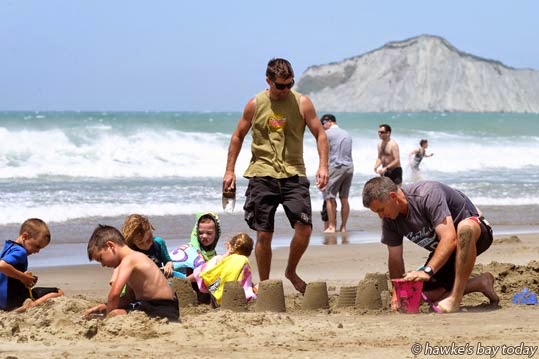 enjoy the countless safe tracks and dedicated pathways. Those with a family will especially enjoy Splash Planet, New Zealand's largest water park, as well as Cape Kidnappers, the world's largest gannet colony. In addition, Te Mata Peak, located 300m above sea level, is a spectacular vantage point that you won't want to miss!
Sit Back and Relax in Hastings!
Looking for something slower paced? With more than 40 wineries to visit (including some of New Zealand's best), Hastings is sure to please any wine lover! As a major agricultural centre, Hastings also has numerous food opportunities to enjoy, including a local farmer's market as well as roadside stalls with pipfruit and fresh produce. Be sure to explore Hastings exciting artistic community, which features over 50 art galleries and studios.
A Great Place for Businesses to Prosper!
Not only is Hastings a great place to live, but it's also an excellent place to work! Downtown Hastings offers Hawkes Bay's newest and largest co-working space, City Space – an affordable, energizing work solution for small businesses, start-ups and professionals. Based out of a historic art deco building, City Space is located close to boutiques, cafes, pubs, restaurants, night markets and more. Featuring affordable monthly membership rates with no scary long-term leases, City Space is a great place to work amongst like-minded entrepreneurs in a productive, creative, energizing work environment. Contact us today for more details about setting up a business in Hastings!
Hastings: Where Business and Family Life Thrive!
The Hawkes Bay region – and Hastings in particular – has so much to offer both businesses and families. Contact City Space today to learn more about the shared office space options available in Hastings!